Choosing the Right Density:
regular stocks are 120% density,for high density,some need customer make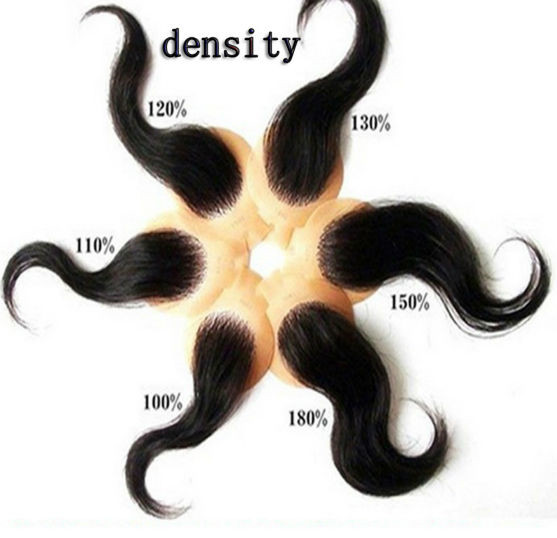 Wig density refers to the overall thickness of the hair. Most women prefer standard density for the most natural look. The hair is light around the perimeter and gradually thickens. The hair is not too thin but like a standard head of hair.